Virtual Day – Friday – 9/3
All students will be participating in virtual learning tomorrow as all School District of Philadelphia buildings will be closed due to flooding and other concerns related to last night's storm.
Students are expected to log into their Google Classrooms and participate in classes via Google Meet or Zoom. Attached are step-by-step instructions on how to access your Google Classroom, if needed. 
Please be reminded that this is not a day off, all students are expected to log into their classes and participate each class period.
Here is the bell schedule: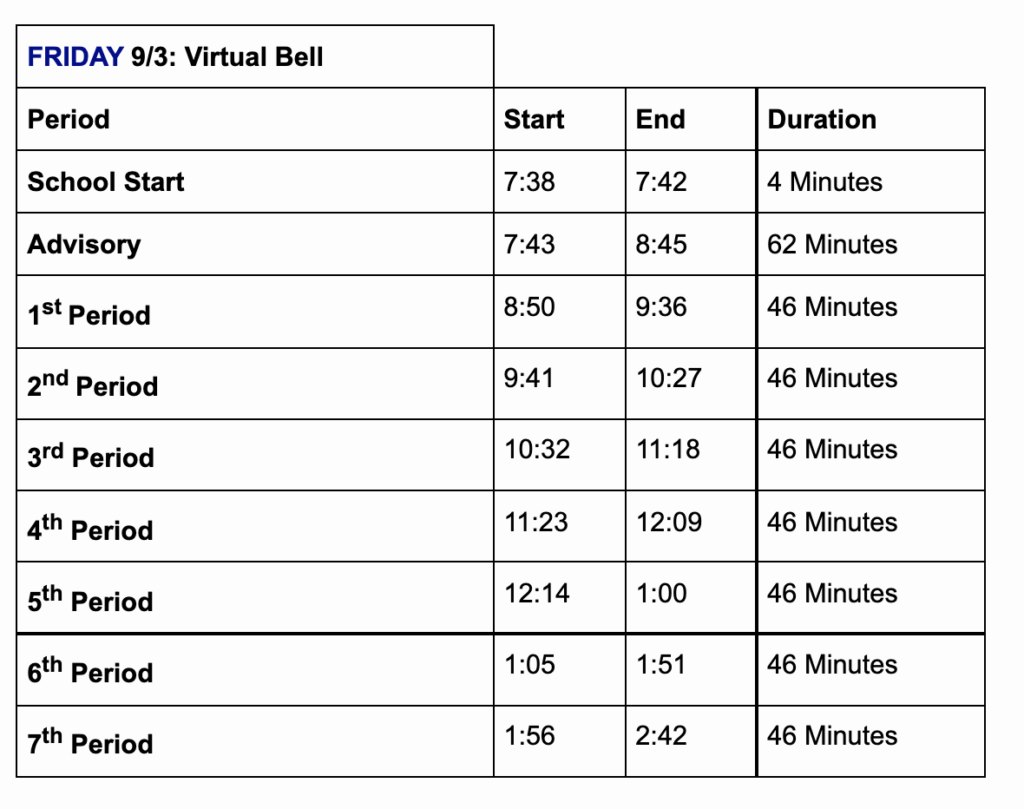 Be safe and we look forward to seeing you all in person next week!