Italian Club
Sponsor: Assunta Curto
Sponsor Email: acurto@philasd.org
Dates: Wednesday
Time: 2:50-3:50 PM
Club Description: Ciao Amici!!! The Italian Club at NEHS has the main purpose of promoting Italian culture not only here at our school but in the community in general. This is accomplished through social, cultural and academic activities. The Italian Club does not only speak Italian, but celebrates the Italian culture in all aspects and we are a family! We have gone on several trips, including Italy. The teacher Appreciation Feast, movie nights, college visits are among other activities.
Love is blooming in every language!
Happy Valentine's Day!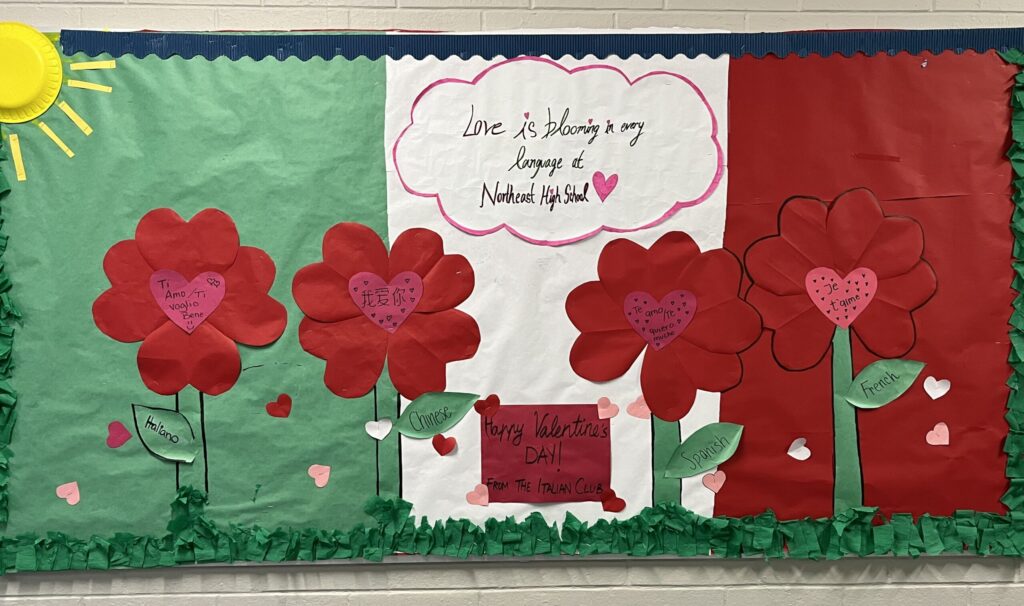 Teacher Appreciation Feast 2018
Italian Club goes to Temple
https://drive.google.com/open?id=0B6yE6dfS1gAUd3Z3WWo2X2x2SWM
Italian Tarantella Dance
https://drive.google.com/open?id=1YzkQ1vM6F4DcMVBr39vlIpmWTBHUewNE
Teacher Appreciation feast 2016
Names of Members:
Anik Goles,Ezekiel Rosado,Fatima Dzhalibua,Genesis Uaraj,Shawb Gonzalez,Allison Miszluk,Nhi Cao,Burton Li,Aisha Noor, David Doan,Kristopher Bauer, Tatiana Rodriguez, Sofia Dimo