Girl's VolleyBall – Public Champs!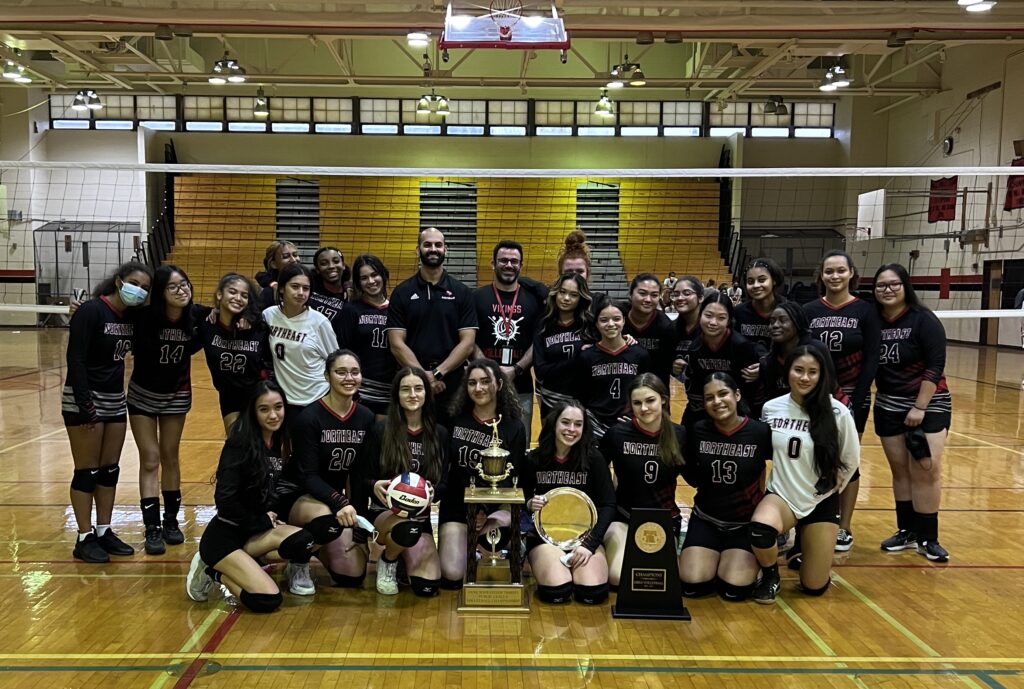 Allow me to introduce the 2021-2022 Girls Volleyball Public League Champions your Lady Vikings!!!!
We were able to put together some phenomenal performances to lead us to an overall record of 16-0!!! And more importantly, capture our schools first girls volleyball championship since 1990!! We won the championship with a dominant 3-0 win over our rival Central HS yesterday afternoon at South Philadelphia HS.
We play Tuesday against the winner of Archbishop Wood and Cardinal O'Hara in the District XII Championship game at 3:45pm at Cardinal O'Hara. Once I have more information I will share it with you.
Thank you everyone who supported these young ladies and gentleman (managers) throughout this season, we could not have gotten this far without your help!
Special shoutout to the best assistant coach in the PUB: Gian Verderame!!!