Alumni News & Updates
 IN THIS ISSUE
Save The Date:Alumni Day May 3th, 2019
Northeast High School
Alumni Association
Cottmon & Algon Aves.
Philadelphia, PA 19111
(215) 400-3200
NEHS Alumni Review 2019
A publication of the Northeast High School Alumni Association
President's Message
First, I would like to thank our Northeast Alumni board members for their support during my tenure. Previous elected officials have been very beneficial to me with their expertise and guidance.
Next, I would like to express my sincere gratitude to the Northeast students.  When you walk through the hallways, gymnasiums, lunchroom or auditorium, you see all the diversification and harmony between all  Northeast students.  This gives me personal gratification and hopefulness that we can PAY IT FORWARD and that our Northeast High School VIKINGS will be in the forefront towards this mission.
We look forward to Alumni Day on Friday, May 3, 2019, which is our annual celebration where we honor the Wall of Fame recipients and a Northeaster of the year. This year, we have the distinct privilege and pleasure of paying homage and tribute to multi-talented Tony Danza for his continued and extraordinary dedication to Northeast. The annual Teacher versus Student Talent Show with Tony Danza.
Regards,
Rosalind Barish Mazur, President
NE High Alumni Association
Principal's Message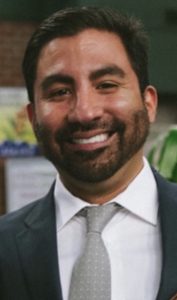 Dear Fellow Viking:
It has been an exciting time for Northeast and for me personally as I navigate my first year as Principal.  I wish I could take credit for all of the great things happening at Northeast but our school is so incredible because of the great traditions that you and your peers established, and the tremendous energy that our current students bring.  My aim is to represent and serve the 3,500 students and tens of thousands of Northeast alumni in celebrating and broadcasting our success. As I reflect on 2018 and look to the future we already have so much to share and talk about.
Northeast students making an impact in Philadelphia:
Original student artwork highlighting immigration in partnership with Al-Bustan Seeds of Culture is on display at Cherry Street Pier.
A Northeast senior was selected to sit on Philadelphia School Board to help hear and represent students' perspectives in city-wide decision making.
The AP Capstone program was recognized by Mayor Kenney and Superintendent Hite this summer for its outstanding success.
The Northeast Choir, led by Dr. Fluellen, performed in January in honor of Martin Luther King Day.
The 2018 Levin Run was a huge success!
In partnership with the Mural Arts Program, we will be adding nine murals in the cafeteria to represent our student learning communities.
And, of course, I am proud to say, On Thanksgiving Day, the Horse stayed with us!I encourage you to become a member of the Northeast Alumni Association. We rely on the support of our members because the Alumni Association receives no funding from the school district to support outreach.
I'd like you to join us – at events and as a member of our alumni organization.  Some upcoming events include:
Tony Danza will return with the ExtravaDanza talent show on May 3, 2019.  Tickets are $10.
Convocation on May 28 and Graduation on June 3.
Annual SPARC event TBD
Class 168 will be having their 10 year reunion, Crème de le Crème, at Falls Manor on June 22nd 2019, contact the Alumni office or D'Juan Lyons for details.Please consider visiting Northeast and reminding our students of the great things coming in their future as Vikings.
I look forward to meeting you,
Omar Crowder
Principal
Northeast High School
---
Wall of Fame Honorees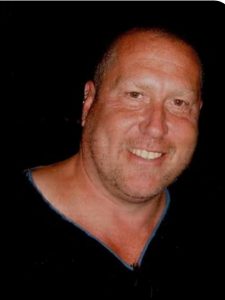 Larry Solitrin – Design Director for CBS 3 (KYW-TV) and UPN 57 (WPSG-TV), has been promoted to Creative Services Director for the two stations, CBS 3 Vice President and General Manager Peter Dunn and UPN 57 Vice President and General Manager Kevin O'Kane have announced.  Mr. Solitrin, a six-time local Emmy Award winner, joined CBS 3 in 1985 as head of the station's art department.
In 2001, he assumed management of design for the station's UPN sister station as well. Before joining CBS, Mr. Solitrin was a designer for ABC News in New York where he also created graphics for Good Morning America, and Wide World of Sports. Mr. Solitrin has also designed graphics for a number of national clients including MTV and CBS Records in New York City.
In addition to Emmy Awards, he has earned numerous honors from the International Broadcast Designers Association, the Philadelphia Art Directors Club, and the Philadelphia Advertising Club for his work in television design. Mr. Solitrin holds a Bachelor's degree from Tyler School of Fine Arts at Temple University and graduated Northeast High School in 1977.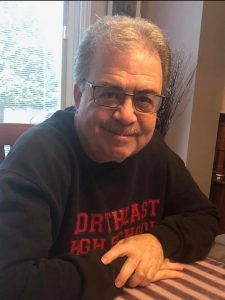 Joel Gibbs – Member of Northeast High School and Growing up Jewish in Northeast Philly.
Mr. Gibbs is a graduate of the Class of 1969. After decades of writing, producing and directing more than 30,000 radio & TV commercials and supplying a substantial variety of celebrity and character voices, he is currently the director of "Love the Arts in Philadelphia," the campaign funded by the late philanthropist, Gerry Lenfest.  This initiative provides substantial media exposure for all of the major arts companies and museums in the city by way of radio, billboards and TV commercials that feature people like Kevin Bacon, Tony Bennett, Billy Crystal, John Legend and many others.
Mr. Gibbs also served as a panel member for many public discussions on the documentary, "High School," which was shot at NEHS in 1968. He will make an upcoming appearance in that role on October 14th as part of the Gershman Y's film festival.
Mr.  Gibbs served as a member of the Council Rock School Board in Bucks County and is a member of a classic-rock cover band that includes a number of his fellow NEHS friends and classmates.
---
Scholarships
On a rotating basis, the NEHS Alumni Foundation presents a 4 year full-tution scholarship to one student to the following universities:
University of Pennsylvania – Dr. Andrew Morrison Scholarship
Temple University – Stanley and Fleurette Lang Scholarship
Temple University – Stanley H. Lang Scholarship
West Chester University – William Kassimir/Mark Jacob Scholarship
How else does the NEHS Association and it's Foundation help students?
Approx. $40,000 given annually in graduation awards, Financial assistance for needy students, established Wall of Fame to honor illustrious graduates, a memorial garden to honor graduates who served in the Armed Forces, Annual Alumni Day Program, Annual newsletter to Life Members.    For more infomation call: 215-400-3200 or email NEHSalum@gmail.com