NEHS Vision Statement
Northeast High School is a diverse community that empowers students to explore and achieve within their own areas of interest. Our students will become contributive, socially responsible, goal-oriented, and productive members of a global society. Our faculty and staff are a community of lifelong learners who serve as trusted educational resources to the greater Philadelphia area and beyond.
---
Dear Stakeholders:
The 2020-21 Title I School Improvement Plans are available now through June 30, 2020
As a Local Education Agency (LEA) within the Commonwealth of Pennsylvania, under the Every Student Succeeds Act (ESSA), The School District of Philadelphia (SDP) supported our 43 Comprehensive Support and Improvement (CSI), our 17 Additional Targeted Support and Improvement (A-TSI) schools, and Targeted Support and Improvement (TSI)/Non-designated Schools in completing annual school improvement plans.
As a valued stakeholder within SDP, we invite you to review and comment on the 2020-2021 draft version of the plans. The plans will be available for public review and comment now through June 30, 2020. To review individual school plans by federal designation, please see the links below.
PDE and Intermediate Unit 26: 2020-21 Title I School Level Plans and 2019-22 District Level Plans
https://docs.google.com/forms/d/e/1FAIpQLSdJxSp_ZEfuoQ4RrSSE9fwZ0zZef6dbvqTIIiA01jx3MEEBZg/viewform
---
Congrats to Class 179!
Final published video of the commencement of class 179.
---
Students and families, we will be opening our school this week so that students can clean out their lockers and retrieve personal belongings.
On Tuesday, June 16, the building will be open for seniors only to clean out their lockers, return textbooks, uniforms, etc. from 9 am to 1 pm.  Refund checks for prom tickets and senior dues will be ready for pick up as well.
On Wednesday, June 17, the building will be open for students in grades 9-11 from 8 am to 2 pm to clean out your lockers, return textbooks and pick up personal belongings.
Please note that staff are not required to be present on either day, so if you have items that you need to retrieve from a specific teacher or staff member, that may need to wait until we re-open in the Fall.
If you are a senior or a student leaving the school district and you borrowed a laptop, please do not bring it back to NEHS.  The school district is requiring that you return the laptop to the school district office at 440 North Broad Street or the Fitzpatrick Annex at 11061 Knights Road.
Thank you!!
Omar F. Crowder
Principal
---
NEHS Students and Families,
As the school year comes to an end and we bid farewell to Class 179, I would like to wish you all good health and I hope that you are safe.  We will continue to communicate with you all about school reopening once that information is available.
Please continue to check our website (nehs.philasd.org) and our social media platforms for the most up-to-date information throughout the summer.
Here is a short video from our staff to let you know how much we miss you all and we can't wait to see you in September!!
Have a great summer and take care,
Mr. Crowder
---
Congrats to the 2020 NEHS National Honor Society Inductees!
News & Announcements
It is with a heavy heart that I announce the passing of Northeast High School Senior, Michael Jacoby who suffered serious injuries as a result of a car accident.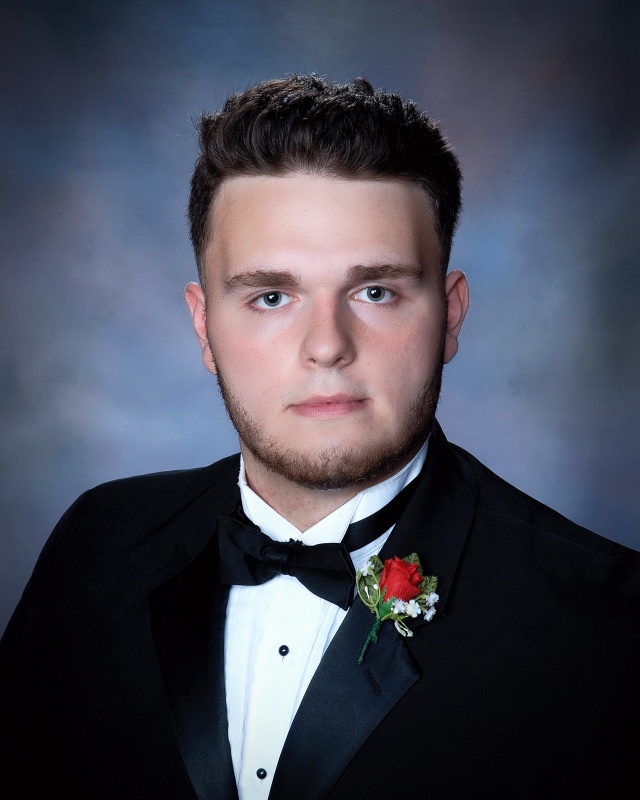 If you need support during this very difficult time, our counselors and school psychologist are available to assist you:
Monica Bailey: momiller@philasd.org
Andrew Dunakin: adunakin@philasd.org
Morton, Harlena: hmorton@philasd.org
Katrina Kinning: kakinning@philasd.org
Cassandra Bonner: clcohen@philasd.org
Sara Taillie: smann@philasd.org
Sylva Jr, Valjean: vsylvajr@philasd.org
Nikia Rhodes: nrhodes2@philasd.org
The Jacoby Family is in our thoughts and prayers during this very difficult time. Please consider contorting to the fund established to help pay for medical and funeral expenses: https://gf.me/u/x65h2t.
Omar F. Crowder
Principal
---
Does your child need health insurance? PCCY's Healthline helps parents and caregivers apply for Medicaid and CHIP for free, over the phone and in any language. Call 215-563-5848 x17 now to enroll.
¿Su hijo necesita seguro médico? La línea de salud de PCCY ayuda a los padres y cuidadores a solicitar Medicaid y CHIP de forma gratuita, por teléfono y en cualquier idioma. Llame al 215-563-5848 x 17 ahora para inscribirse.
---
Message from Principal Mr. Crowder:
Students and Families,
I am writing today to acknowledge the peaceful protests that continue to take place in our city and across the country in honor of George Floyd and the many others who have lost their lives due to racism and brutality.  I understand the hurt and outrage that many of you feel and I want you to know that I see you and I hear you.  I do believe that we can make real change in our country to end racism and bigotry, but it must be done through peaceful and legal means.
Over the last few days we have seen businesses looted and burned, people injured and in some places, people have lost their lives.  I understand the pain people are feeling, but I cannot condone or support unlawful actions.  I encourage every member of our learning community to have your voice heard in a positive and productive way.  Dr. Martin Luther King Jr believed strongly in a civil rights movement based on peaceful, non-violent protest and so do I.
As your principal, I want you to know that I believe Black Lives Matter.  I believe that the senseless killing of black men and women needs to stop.  I also believe that it is my duty to encourage all Northeast High School students to be safe and have your voices heard in a peaceful and lawful way.  Please remember that we are still in the middle of a very dangerous pandemic and if you leave your home, please practice social distancing protocols and please avoid situations deemed dangerous or unlawful.
The staff of Northeast High School are here to support you through this very difficult time.  Please do not hesitate to reach out to any member of our staff if you need assistance.
Please be safe and take care,
Omar Crowder
Principal
---
Greetings Viking Family,
It is with a heavy heart that I send these closing updates regarding our graduating seniors for the Class of 2020. Every year, our faculty and staff take great pride in making sure that our senior activities such as Prom and Graduation are memorable events for all; we share in your disappointment and frustration in not being able to hold these events this year.
There are several items that need to be addressed and we believe this communication will answer some of your most pertinent questions.
The School District of Philadelphia has allowed us to distribute caps and gowns at Northeast High School during a very specific window of time. Students will visit the school by appointment only June 6th and 8th. Students will pick up caps and gowns according to their last name from 8am to 1:45pm. Check student emails for appointment times.
June 6th last names beginning with A-S
June 8th last names beginning with T-Z
Grades close on June 4th for seniors. Shortly after, The School District will mail the High School Diplomas to each student.  The school district will be hosting a city wide virtual graduation on June 9 at 11 am, details were shared via student emails.  Northeast High School will be hosting our own virtual graduation on June 10, details to follow.
The yearbook company is experiencing delays due to the Coronavirus Pandemic so we are unsure of the exact arrival date for yearbooks, but we are hopeful for the end of June. We will certainly  share this information as soon as we know something. Hopefully you will be able to pick yearbooks up at a later date. Mailing yearbooks is only a back up plan due to the cost of postage.
Refunds from Prom, trips, etc. will be issued upon the reopening of schools.  If students owe money to the school, the school will subtract any monies owed from any refund (prom, trip, dues) owed to the student.
Thank you all for being so patient and flexible. We are glad that students have completed high school and look forward to helping in any way possible as they transition to bigger and better things.
Best Wishes,
Omar Crowder
Principal
---
Message from Mr. Crowder
NEHS Students and Families:
I hope this message finds you well.
Starting May 4, teachers will begin providing online instruction that will consist of new material and will be counted toward  3rd marking period grades, which will also be the final marking period of the year.
The School District of Philadelphia's policy is that students will not be penalized for not completing assignments posted after May 4, however, work completed can boost student grades for the year.  At NEHS, we are committed to providing online education until the last day of school, June 12.  With that said, it is our expectation that all students will participate in online learning to the best of their ability.  We understand that this is a trying time for all and we plan to make every effort to support our students in the continuation of their learning while schools are closed.
The schedule for online learning is listed below, teachers will hold office hours during each designated class period, so students, please follow your roster in order to access your teacher during those times.
Instruction may look different for each teacher and subject area, so it is critical that you check in with each of your teacher's Google Classrooms or other online platforms to locate your assignments and class policies.  Teachers can also be reached by email, their contact information is posted on our website:  nehs.philasd.org
Teacher office hours are designed for direct instruction, checking students' understanding, providing support, face-to-face interaction via online platforms, answering questions, and monitoring the completion of independent tasks.
Schedule for May 4-June 12
Monday and Wednesday
Advisory    10:00AM – 11:00AM
1st Period  11:00AM – 12:00PM
2nd Period 12:00PM – 1:00PM
3rd Period  1:00PM – 2:00PM
Tuesday and Thursday
4th Period 10:00AM – 11:00AM
5th Period 11:00AM – 12:00PM
6th Period 12:00PM – 1:00PM
7th Period 1:00PM – 2:00PM
Friday
11:00AM – 1:00PM – Teacher Directed Office Hours (Please contact your teachers for more information)
As teachers will continue to provide non-graded learning opportunities for kids until May 4, students are encouraged to continue to check their school email accounts and Google Classrooms regularly to stay up-to-date on their studies.
I will be providing information regarding grading and attendance policies in a separate communication.  Please do not hesitate to reach out if I can be of assistance or support:  ocrowder@philasd.org
Sincerely,
Omar Crowder
Principal
---
---
PCCY Helps Families Get Health Insurance in Every Language
All families in our region should be able access critical information during this health crisis to get the services and support they may need. That's why PCCY's Child Healthline is a free service that helps parents sign up for public health insurance that anyone can access in any language they speak. Help us reach more families by spreading the word about our multi-lingual support.
PCCY's Helpline to sign up for Medicaid or CHIP.
English / Arabic / Bengali / French / Indonesisian / Khmer / Mandarin / Portugeuse / Russian / Spanish / Vietnamese
Share this flyer in 5 languages showing families where to find safe health care.
English / Arabic / Mandarin / Portuguese / Russian / Spanish
To get more resources as we release them, follow us on Facebook at @PCCYPage and on Twitter at @PCCYTeam.
If you know of anyone who has recently lost work and are concerned about health insurance coverage for their children or themselves, let them know we can help if they call PCCY's Child Healthline at 215-563-5848 x17.
Post links to these resources on your website.